This item is only shipped within Japan, free shipping fee and custom duty.
The Characteristics
The grapes for this Cabernet Sauvignon were specially selected from small parcels of vines from the premium vineyards of our estate.
The vines are carefully cultivated to our specifications, with low yields producing intensely-flavoured grapes of outstanding quality. A vibrant and full flavoured wine. An explosion of deep ruby purple colours, ripe berry and spicy plum fruit flavours, toasty oak and silky tannins.
Tasting Notes
Colour : Dense ruby-purple with deep magenta rim
Aroma : Hints of vanillin oak, blackcurrant and chocolate
Palate : Rounded fruit, chocolate and tobacco nuances on the middle palate, with an accumulation of intense berry flavours, finishing with soft, silky tannins
Grown : Adelaide Plains (SA)
Alcohol Volume : 14.0%
Size: 750ml
Varietal : Cabernet Sauvignon
Made in Australia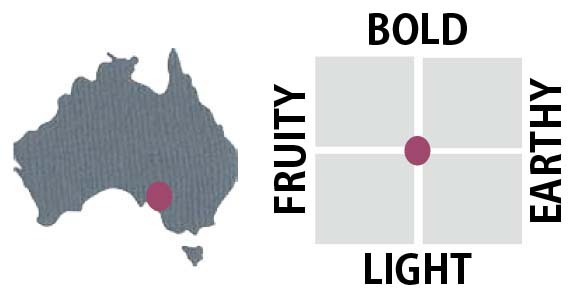 *Shipping fee may apply if you order by other ways than online.
Customers who bought this product also purchased...