This item is only shipped within Japan, free shipping fee and custom duty.
The Characteristics
A fine sparkling red champenoise wine with its own distinctive Aussie style … Bottle fermented and aged on lees to capture maximum complexity prior to disgorging.
Sparkling wine that is bottle fermented is a higher quality wine ... more likely to be consistent and more complex than tank fermented wine. The wine stays vibrant in the glass longer with better bubble retention and the rate of carbon dioxide evolution is slower with a finer bubble bead. Botle fermented Sparkling wines aged on lees develop interesting, complex flavours.
Tasting Notes
Colour : Rich ruby red with a fine sparkling bead
Aroma : A vibrant plum nose
Palate : Loads of luscious grapes showing off Shiraz fresh fruity flavours with firm, but soft tannins and a hint of sweetness with a lingering semi-dry finish and an effervescent spritz
Grown : Adelaide Hills (SA)
Alcohol Volume : 13.5%
Size: 750ml
Varietal : Shiraz
Made in Australia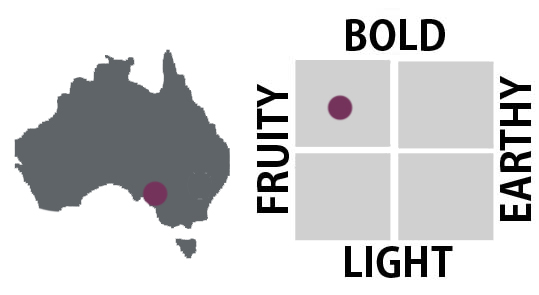 *Shipping fee may apply if you order by other ways than online.
Customers who bought this product also purchased...